Ας γνωριστούμε
Η ιστορία, οι αρχές και τα πρότυπα της εταιρείας μας.
Διαβάστε περισσότερα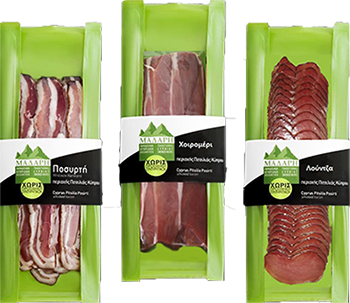 Υψηλή Ποιότητα
Αγνά υλικά παρασκευής των προϊόντων – το καλύτερο κρέας, κρασί, ξυλεία και μπαχαρικά από την ορεινή Κύπρο.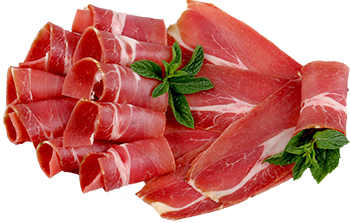 Χωρίς συντηρητικά
Γνήσιος τρόπος παρασκευής με βάση τη συνταγή των παππούδων μας
Χοιρομέρι
Το κυπριακό προσούτο. - Μακροχρόνια φήμη παραγωγής του καλύτερου Κυπριακού Χοιρομεριού
Διαβάστε περισσότερα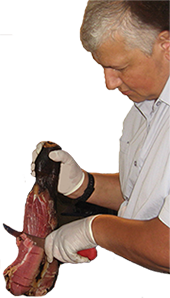 Traditional Smoked Meats Madari
Our vision is to continue to produce the best traditional smoked meats, with the authentic way of production, preserving the authentic flavor and quality of the famous traditional smoked meats of Cyprus.
We use the purest ingredients from the Cypriot countryside without accelerating the process of making our products using preservatives or other chemicals.
Our products mature in wine for months and smoke with the most aromatic woods of Pitsilia.
Our aim is to produce the best traditional Cypriot smoked meats for those who are looking for quality, authenticity and excellent taste.
We take advantage of the generous nature that surrounds us, and our passion leads our hands to create a real gastronomic wealth.
A test of MADARI smoked meats will convince you.
Food additives are natural or technical substances which are not natural ingredients of food and are used for the purpose of improving the texture, taste, color and extend the shelf life of products.
Our company is one of the first in Cyprus to place cold cuts in the retail market without additives and preservatives.
In this way, we guarantee the high nutritional value of our products, with genuine flavor and without any artificial intervention.
Because it is the largest mountain range in Pitsilia and the second highest mountain in Cyprus.
Our production facility is located at the foot of the Madari mountain range, in the village of Kyperounta, the main village of the area.
Pitsilia is the wider area of the Madari mountain range. In this area our ancestors made the smoked meats in a unique way, exploiting the materials of the area.
For the excellent climatic conditions produced by the products. The temperature, the altitude and the low moisture content in the Pitsilia area are such that they allow the natural preparation of the products.
For the wine from the region of Pitsilia - known for its strong taste and aroma. The volcanic soils combined with the rainy winter are the secret to the unique taste of the traditional smoked meats of Madari.
For the trees and shrubs of the Pitsilia region used to smoke most of our products.